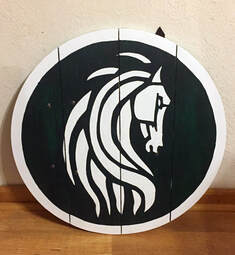 24" Round Horse Shield
SKU:
The 24 inch Horse Shield has hand painted white horse on a stained green field. The shield has an x pattern handhold with leather covered foam hand pad. It also has an adjustable arm strap.
You may select left or right hand for handle placement.